Madison Square Garden | Manhattan, New York
Once again, Madison Square Garden brings you the very best in live entertainment!! One of country music's very best and most diverse musicians, Chris Stapleton, is on tour in 2018 with the All American Road Show, with special support from Marty Stuart & Brent Cobb!! Coming to New York on Friday 2nd November 2018! Don't miss out on what promises to be a truly sublime concert experience – book your tickets now!!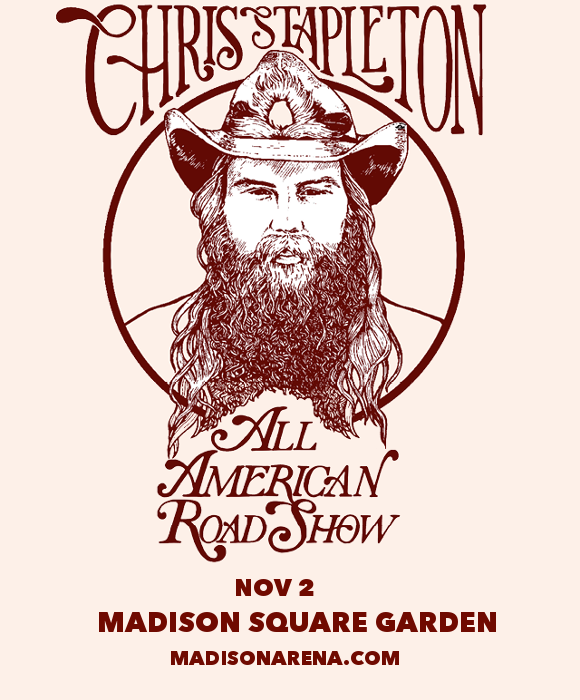 Known for his seamless blending of various genres including blues and bluegrass into country, Chris Stapleton's latest album, "From A Room: Volume 2," is the perfect example. "We recorded that song, but I've always continued to play that song even when I'm not in that band, so it got time to be recorded again like, "Listen, I still play this song every night. We should record it." Chris Stapleton said when asked about the inclusion of the song "Midnight Train to Memphis," a heavily blues-influenced track, previously recorded with the SteelDrivers, on the album. "One's got a banjo on it, and the other one's got a little Bo Diddley drums underneath it. It's still the same song at its core, it's just a song I've always loved."
Get ready to hear it all live – book your tickets NOW!