Madison Square Garden | Manhattan, New York
American rock-rap band Limp Bizkit comes to Madison Square Garden on Friday 13th May 2022 as part of their 2022 U.S tour, the "Still Sucks" tour. The 19 date trek kicks off on 28th April from Tampa, FL, and concludes with a performance in Ontario, CA, on 31st May. The Grammy award-winning band has sold over more than 40 million records globally and won several awards for their performances. Limp Bizkit is one of the biggest names in the American rock music scene and they have been giving incredible performances since 1994. The tour supports their latest album release, Still Sucks, which will be their sixth studio album. The tour will provide Limp Bizkit fans with a chance to witness Still Sucks for the first time and hence, anticipation is very high among them. Get your tickets right now before they are sold out!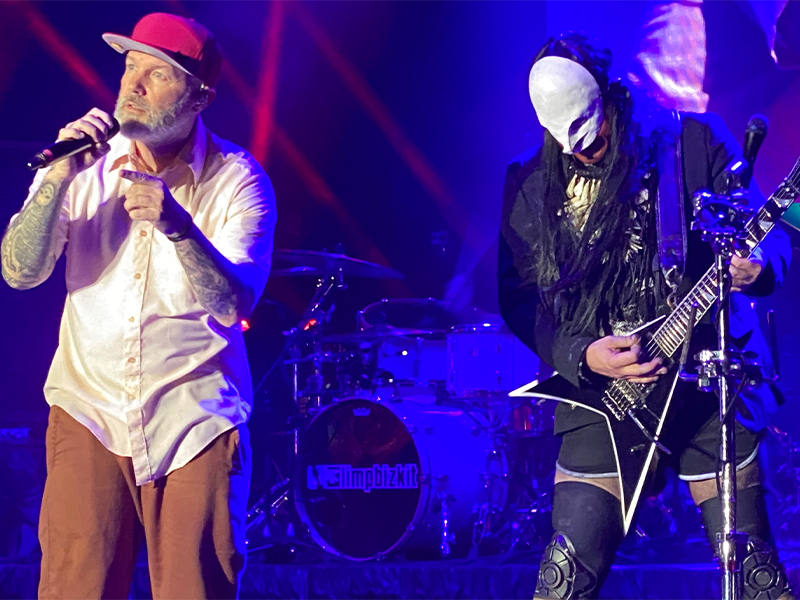 Limp Bizkit started receiving fame while playing at the underground music scene in Jacksonville. This was in the late 1990s and in 1997, they signed their first deal with Flip Records. The deal saw the band releasing their debut album, Three Dollar Bill, Y'all which gained some recognition but the real breakthrough came with their second and third studio albums. Significant Other (1999) and Chocolate Starfish and the Hot Dog Flavored Water (2000) had some controversies but became massively successful for the band.
A Limp Bizkit performance is often recognized with guitarist Wes Borland's unique appearances. They include a distinct case of the face and body paint, with different masks and uniforms that play a great role in how their performances pan out. Another peculiarity is frontman Fred Durst's powerful, angry vocals that add a lot of energy to their live gigs. They provide incredibly unique rock experiences to audiences and hence, their concerts are always in demand. They have performed at major festivals worldwide including Australia's Soundwave festival where they returned in 2012 after eleven years. They were met with sold-out crowds throughout the festival days. Fans began looking for tickets as soon as the announcement was made and if you want to see them live at the famous Madison Square Garden, you will need to buy your tickets ASAP before they are all gone!