Madison Square Garden | Manhattan, New York
The 1975, one of the most popular British pop bands, is coming to Madison Square Garden on Monday 7th November 2022. The tour coincides with the release of their latest L.P., Being Funny in a Foreign Language. Fans are pretty excited about the band's arrival, and the release of their latest single has further increased excitement among top fans. The band will start their tour with a performance at Uncaseville's Mohegan Arena on 3rd November and will wrap up the trek on 17th December with a final show in Pittsburgh. Their performances include some notable venues such as L.A.' Kia Forum and this performance being at the iconic MSG. Catch The 1975 live in concert by getting your tickets right now!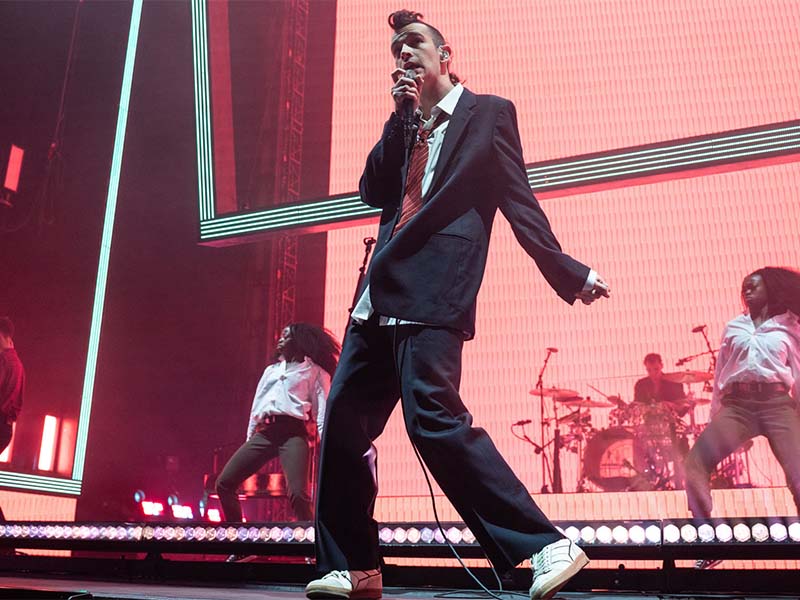 The 1975, unlike its name was formed in 2002 in England. The British pop band found itself opening for major acts during their early years, before releasing their massively successful debut record in 2013. The self-titled came out to critical acclaim and gave them widespread recognition. It topped charts in the U.K and paved the way for another successful record released in 2016. Their second album, I Like It When you Sleep, For you Are so Beautiful Yet So Unaware, topped charts in several countries. It reached number one in U.K, U.S, Canada, Australia and New Zealand.
The 1975 have also been on extensive tours, gaining a reputation for being one of the best live bands. They recently shared their single, Happiness, which is part of the upcoming LP, and fans are already excited to witness it live for the first time. They have a huge fan base in North America, and fans are looking for tickets already. The 1975 will be expecting plenty of completely sold out performances throughout the tour, which is why you need to get your tickets to their 7th November concert right now. Since it's Madison Square Garden, there won't be anything for latecomers so grab your tickets ASAP!