Madison Square Garden | New York, New York
Expect a room filled with ENERGY and a whole bunch of FUN as The Postal Service and Death Cab for Cutie perform their absolute triumphant albums to a live audience at Madison Square Garden on September 19 2023. These two super-groups really know how to own the stage and that means when they perform you WILL have the BEST night of your life. This concert will fulfill all of your dreams, just think of how rare of an opportunity it is to witness not one but two of the best bands in the world! The only thing missing is your ticket. Make sure you grab yours, right here and now, before it is too late.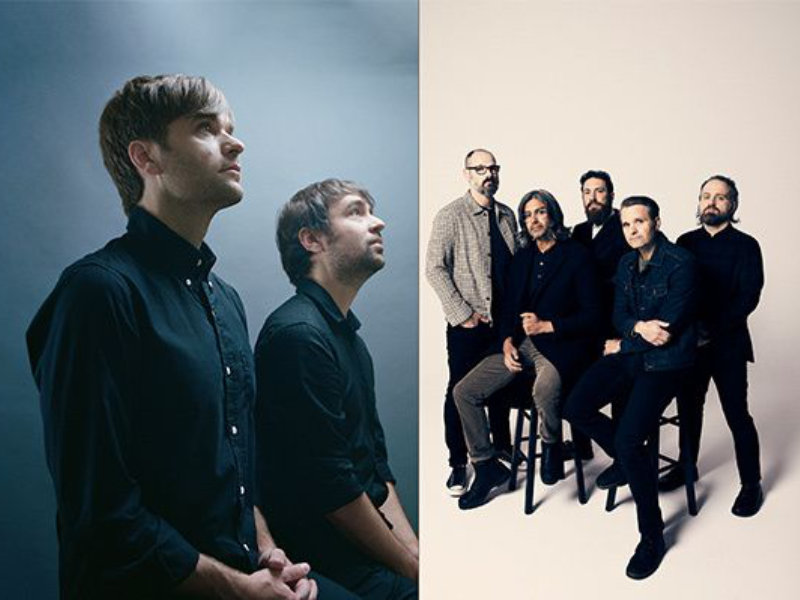 Together, "The Postal Service" and "Death Cab for Cutie" have announced a new co-headlining tour to commemorate the 20th anniversary of "Give Up" and "Tansatlanticism," respectively. This tour will be "The Postal Service's" first live appearance in ten years, and the duo will perform their albums in full for a live audience. The co-founder of both bands, Benjamin Gibbard, will perform simultaneously with "The Postal Service" and "Death Cab for Cutie."
"I know for a fact I will never have a year again like 2003," Gibbard said in a press release. "The Postal Service record came out; "transatlanticism" came out." "These two records will be on my tombstone, and I'm totally fine with that." "I've never had a more creatively inspired year."
Critics still adore "Give Up," which is undoubtedly among the best albums of its kind. In actuality, that song received a platinum certification. The album was referred to as "a cuddly little new wave reverie" by Michaelangelo Matos of "Rolling Stone," and "Give Up" was ranked as number 104 on Pitchfork's list of the 200 greatest albums of the 2000s. Like "Give Up," "Transatlanticism" received a lot of positive reviews from critics. "Transatlanticism" was praised by "Uncut" magazine as "a record of rare beauty and poise," and in 2011, NPR named it one of the fifty most significant albums of the 2000s decade.
Listening to these two extremely rare albums is one thing, but hearing the recording artists perform them live elevates the entire experience to a whole new level. Considering how quickly tickets will sell out, make sure to get yours right this second.