Madison Square Garden | Manhattan, New York
Travis Scott fans, we've got a massive announcement for you!! The long-awaited album and accompanying tour are finally here – get ready for the Astroworld tour, coming to New York's Madison Square Garden for two special nights, starting on Tuesday 27th November 2018!! It's going to be a dope show – don't miss it!! Grab your tickets NOW while they last!!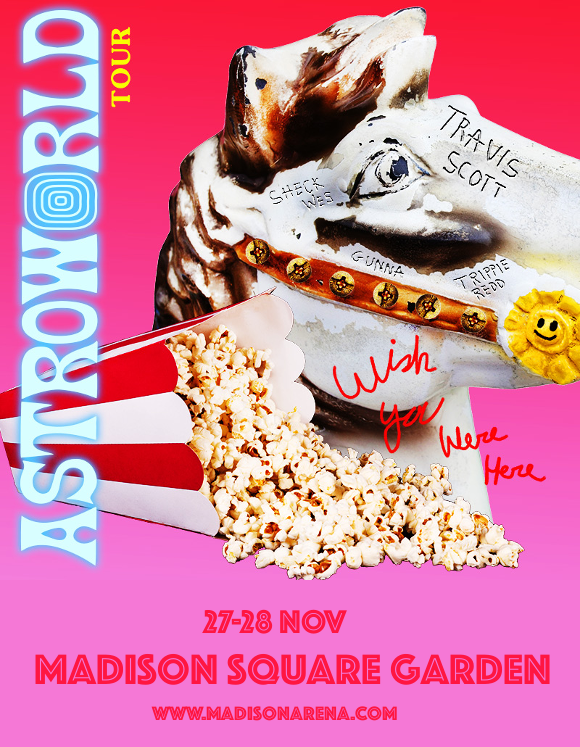 After a massive debut album and signing to Kanye West's record label, Travis Scott became an unstoppable force in rap music. With his third album "Astroworld," Scott says that he's returning to ideas he'd had since his career's inception, which predate his sophomore album "Birds in the Trap Sing McKnight". "Astroworld's been set in stone since Rodeo," the rapper revealed in an interview. "My whole idea was if you locked in to Rodeo, you definitely locked into Astroworld. I'm just finishing the saga I started on my first album. This is supposed to be my second album. I had to go quick, because like I said, I had all these ideas, I just had to get off real quick, but now I'm finally back home with Astroworld."
What are you waiting for?? Get ready to experience it all live – grab your tickets to see Travis Scott NOW while they last!!