Madison Square Garden | New York, New York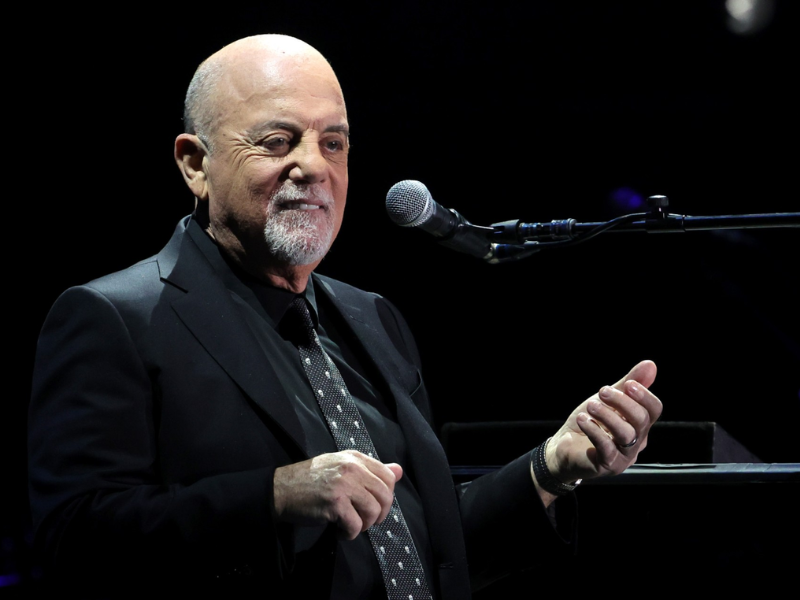 Billy Joel is closing the curtains of his residency at the Madison Square Garden with ten farewell shows, including one on December 19! Are introductions still necessary? This artist is one of music's BIGGEST living legends! Best known for Billboard-topping hits like "We Didn't Start the Fire," the six-time Grammy Award winner rose to global stardom with his groundbreaking album "The Stranger." He's also a three-time Hall of Famer whose expansive body of work has laid the foundations of today's pop-rock genre. After a sold-out decade, Billy announced the end of his tenure at the famed Manhattan venue. The Madison Square Garden–a world-class indoor arena–promises crowds of adoring fans the ULTIMATE concert experience with its state-of-the-art off and on-stage facilities. In July, the series will end with the musician's 150th performance here–a record that's sure to be left unbroken for years to come. Hit that button above to claim your tickets today!
Billy Joel is ending his residency at Madison Square Garden with ten final performances! Witness one of these acts LIVE on December 19, and thank one of America's greatest musicians for ten beautiful years of musical showmanship.
Since January 2014, Billy Joel has performed every month at the iconic New York arena to sold-out shows, selling more than 1.6 million tickets. By the end of his tenure, the artist will have completed an unprecedented 150 concerts played at the Garden!
"For more than 50 years, Billy's music has defined our city and brought us together. On behalf of 8.5 million New Yorkers, congratulations, Billy, on a historic run of sold-out shows at MSG, and thank you for a lifetime of bringing joy to us all," Mayor Eric Adams applauded.
No official setlists for the series have been released yet, but here's one from Billy's latest MSG exhibition for a possible glimpse.
Miami 2017 (Seen the Lights Go Out on Broadway)
My Life
Vienna
The Downeaster Alexa
Start Me Up (The Rolling Stones cover)
Jumpin' Jack Flash (The Rolling Stones cover)
An Innocent Man
Barbara Ann (The Beach Boys cover)
The Longest Time
Your Song (Elton John cover)
Don't Ask Me Why
Allentown
Half a Mile Away
Movin' Out (Anthony's Song)
She's Always a Woman
The Entertainer
New York State of Mind
Zanzibar
Sometimes a Fantasy
Only the Good Die Young
The River of Dreams
Nessun dorma (Giacomo Puccini cover)
Scenes From an Italian Restaurant
Piano Man
ENCORE
We Didn't Start the Fire
Uptown Girl
It's Still Rock and Roll to Me
Big Shot
You May Be Right
A household name since the 1970s, Billy Joel's music spans countries, cultures, and even genres, from pop-rock to jazz to doo-wop. His fifth studio album, "The Stranger," was released in 1977 and–by popular consensus–sent him to superstardom. He also penned countless jukebox classics such as "It's Still Rock and Roll to Me" and the infectiously catchy "Uptown Girl."
The legendary singer-pianist boasts six wins from the prestigious Grammy Awards, including a Grammy Legend Award in 1991. He was also inducted into three major music Halls of Fame: Songwriters (1992), Rock and Roll (1999), and Long Island Music (2006). In 2016, he received the highly sought-after Kennedy Center Honors for his artistic contributions to American culture.
The shows will begin this October and conclude in July of next year. The Madison Square Garden–our venue–is one of the world's most extravagant arenas for the performing arts. Fitted with the best concert facilities available, from staging setups to seating areas, audiences can experience Billy's breathtaking songs and symphonies to their fullest extent!
Book your reservations now, and take your place in Manhattan music history! Billy Joel is counting down LIVE on Tuesday, December 19, 2023, at Madison Square Garden, NYC.