Madison Square Garden | New York, New York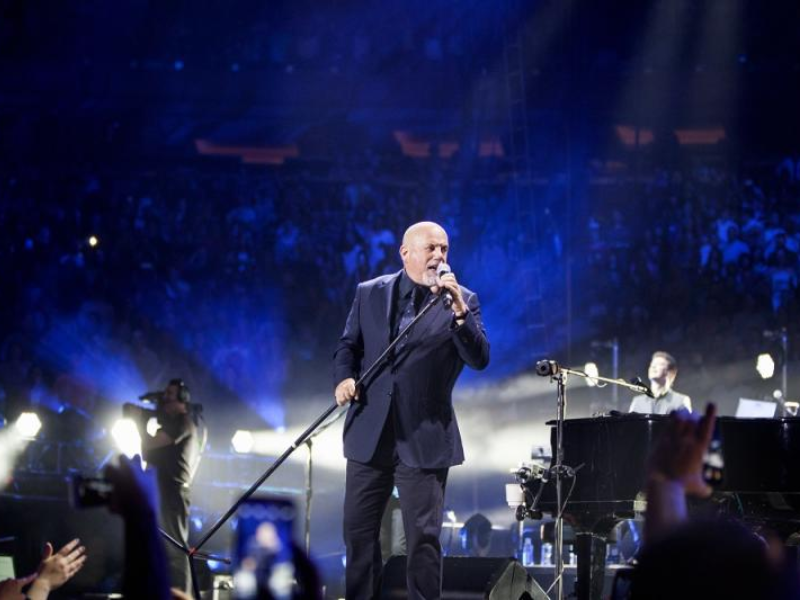 We Didn't Start The Fire, but this show is firing up the stage at the Madison Square Garden! On November 22nd later this year, Billy Joel will bring his all-time classics live once again! The '80s rock icon has already announced his upcoming New York residency dates at the venue with monthly performances starting this August and we definitely cannot wait! The man has truly done it all in his musical career; with five Grammy awards including Song of the Year for his track "Just The Way You Are," along with Best Rock and Best Pop Vocal Performances. Right after this night, the rock artist will continue on the road for his co-headlining "Two Icons, One Night" tour with Stevie Nicks that runs until the spring of next year. See the Piano Man live at what many call the world's most famous arena as only the greatest names in the industry play at the midtown Manhattan venue! Get those tickets now while you still can!
With his long-running, record-setting residency at New York's Madison Square Garden, Billy Joel has remained one of music's biggest stars. Watch him live on November 22nd this year as he plays a series of shows that officially concludes the iconic venue's first-ever music franchise with his 150th-lifetime performance.
"I'm kind of flabbergasted that it lasted as long as it did," Joel shared in a recent statement. "Everybody in the world knows when you play The Garden, it's not just New York. To our audience, I want to thank them for coming to our shows for this long. It's hard to end, even at 150-lifetime shows. I just want to thank everyone for the wonderful thing that's happened here," he shares.
Joel is an American singer, songwriter, and excellent pianist, who is commonly nicknamed as the "Piano Man" after his signature song of the same name. Ten years ago, he was named Madison Square Garden's first-ever music franchise, joining the ranks of the venue's original franchises – the New York Knicks and New York Rangers. This record-breaking residency began with him playing one show every month at The Garden for "as long as the demand continues," he mentioned.
Reviewing a previous performance in the same venue, the Digital Journal claims that the artist's music will stand the test of time. "Overall, Billy Joel was once again superb at the World's Most Famous Arena, and the inclusion of Billy Gibbons in his show was an added treat. He gave New Yorkers one memorable Sunday evening to remember. His live show at The Garden garnered an A rating," the review continues.
Check out the current schedule of all his upcoming Madison Square Garden dates along with the corresponding start times here:
July 24th, Monday at 8 PM
August 29th, Tuesday at 8 PM
September 10th, Sunday at 8 PM
October 20th, Friday at 8 PM
November 22nd, Wednesday at 8 PM
December 19th, Tuesday at 8 PM
January 11th, Thursday, at 8 PM
More dates will be announced soon to complete the entire residency calendar so stay tuned for updates!
There's a reason why it's called "The World's Most Famous Arena," and this stems from the music venue's commitment to providing top-notch entertainment and world-class viewing experiences! Drop by the venue in New York and treat yourselves to a historic night with the Piano Man himself!
Purchase your tickets by clicking the buy button below now!