Madison Square Garden | New York, New York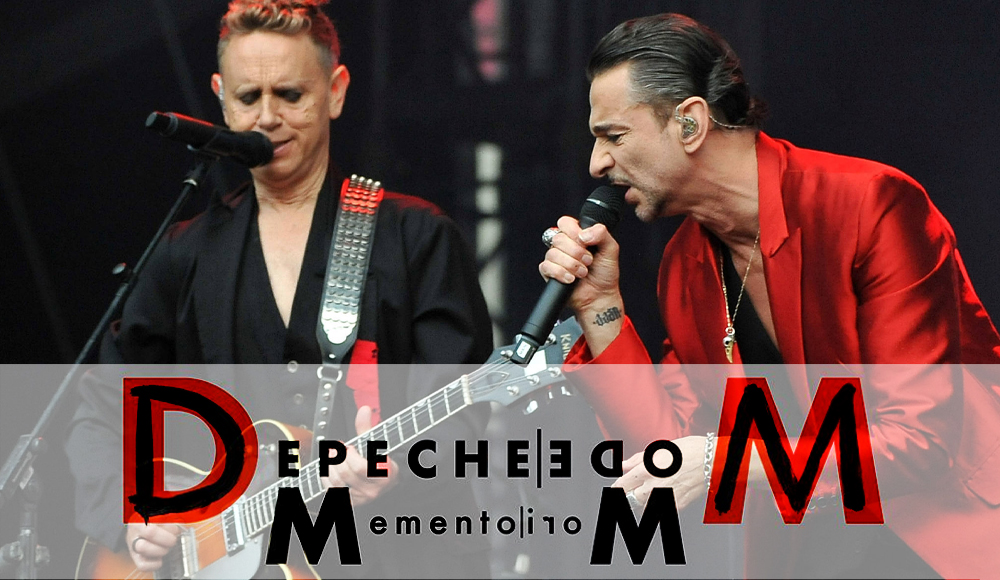 I just can't get enough! Well, ya'll clearly can't get enough of Depeche Mode as the '80s synth-pop and new wave kings are back with a new record. As its new album "Memento Mori" serves the band's newest hits "Ghosts Again" and "Wagging Tongue", they're switching things up, extending their ongoing Memento Mori World Tour. This time around, the English electro band is hitting the stage at Madison Square Garden for a legendary show that you just can't get enough of. Inducted into the Rock & Roll Hall of Fame, Depeche Mode is definitely a record-breaking act that shaped electro-rock and new wave across generations. On their 19th tour, the first in over five years, they'll be playing a couple of their newest hits and a slew of classic faves such as "Never Let Me Down Again", "A Question of Lust", "Just Can't Get Enough", and so on. Don't miss out by booking your tickets now!
Kicking off the '80s with a global banger, "Just Can't Get Enough", the world soon found itself singin' and dancin' to Depeche Mode's synth-pop, electro-rock, and new wave bangers. As an essential act that shaped one of the best decades in music, the band carried on releasing multi-awarded records with hit after hits. This year, they just released their 15th album, "Memento Mori".
Sharing its newest hits "Ghosts Again" and "Wagging Tongue", the band is jet-set to bring its newest record, along with classic fan favorites back to the live stage. Kicking off the Momento Mori World Tour in full swing, fans clearly can't get enough of Depeche Mode!
Marking a special stop at the iconic Madison Square Garden, you're definitely in for a blast. "What ultimately hits the hardest is the generosity of bangers and the graceful energy they arrive with," NME shared in a review of the band's London show. "We're in sexy goth heaven. You feel spoiled as an audience member, and we'd be lucky if this good feeling and compulsion of Depeche Mode's current purple streak continues for years to come."
It's one heck of a sexy setlist, that's for sure! On the run, you'll get to witness the band performing a couple of its new records such as "Wagging Tongue", "My Cosmos Is Mine", "Speak to Me", and "Ghosts Again", while shaking things up with their timeless crowd favorites "Personal Jesus", "A Pain That I'm Used To", and "Just Can't Get Enough".
As the record follows the death of their beloved member Andy Fletcher, the band shares that every song was written before he passed away. "Unfortunately, Andy passed away when he was really looking forward to getting started with us," Gore shared with Rolling Stone. "So I like the idea of 'memento mori' in a more positive way, in a 'Live each day and make the most of your time here.'"
Making the most of their time with all of their fans, the band is proud to share new memories around the world, on tour.
Don't miss out by booking your tickets now!