Madison Square Garden | New York, New York
Ever wondered what happened in 1980 in Basildon, Essex, United Kingdom? Only just the most amazing band ever, Depeche Mode, was formed. Do you know what is going to happen on April 14th 2023 at Madison Square Garden? Yup, you guessed it, Depeche Mode will be bringing their World Tour 2023 hot after their recent album launch Memento Mori. The Electro-Pop Icons will be delivering that Synth Pop sound and amazing stage presence, like only they can and all the real fans know, you 'Just Can't Get Enough' of Depeche Mode. Go out and get those tickets right now.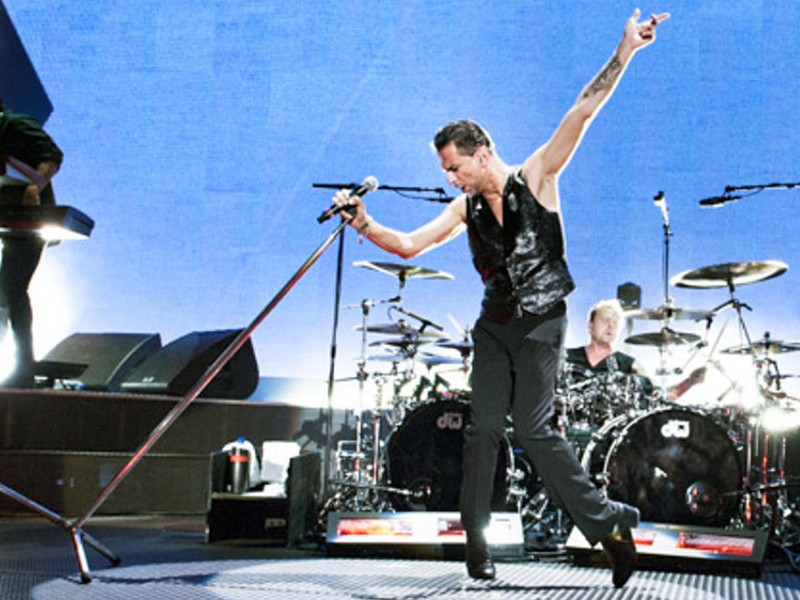 Depeche Mode's World Tour 2023 is coming to Madison Square Garden on April 14th 2023. The tour was announced after the new album Memento Mori, and frontman Dave Gahan has promised an emotional show. All the lights, glitz and glamour, that amazing Synth Pop sound, the amazing stage presence all rolled up into one package, Depeche Mode!
Get ready to rock out to Depeche Mode, with 43 years in the game and 100s of tracks recorded, this tour is going to be a roller coaster ride of fun with hits such as, 'Just Can't Get Enough', 'Enjoy the Silence', 'Never Let Me Down', 'Personal Jesus' and so much more. These Electro Icons just keep on delivering and delivering and like their namesake suggest, they've got a message to dispatch.
From humble beginnings in a town called Basildon, Essex in 1980 to Madison Square Garden over 40 years later, they have come to entertain you. Their Skills honed, armed with 100 of tracks in their arsenal, showmanship like no other and a sound that is sonically just so pleasing, you are guaranteed a show to remember. Go out and get those tickets to experience the brilliance that is Depeche Mode.