Madison Square Garden | New York, New York
Yo, listen up people, this is the tour you have been waiting for, and you really can't afford to miss out on all the action. Hozier is hitting North America for a 25-city trek across the nation that starts in St. Louis, MO, on Saturday, September 9, and concludes at Los Angeles' Hollywood Bowl on Saturday, November 4. Fans have so much to look forward to because not only is the man on the road touring, he has brand new music as well in the form of a new EP, EAT YOUR YOUNG followed by his latest album, to be released late this year, called UNREAL UNEARTH. This part of the tour is coming to the legendary Madison Square Garden on September 30th, 2023, and grabbing your tickets right NOW is a must. All you have to do is click the "GET TICKETS" button up above and you will be all set, so don't delay a single second.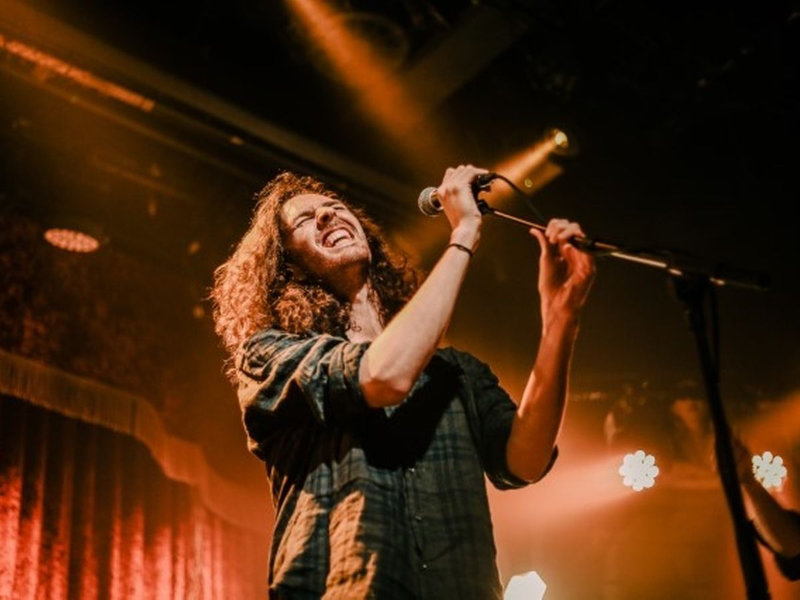 Hozier, the Irish musician, has a very unique sound that is described as soulful and bluesy with influences from folk and gospel music which pays homage to his rural upbringing. He burst onto the scene with his hit single, TAKE ME TO CHURCH. That single has become an anthem, and rightly so; not only has the RIAA certified it with DIAMOND status, it is also currently the 30th most streamed song on the Spotify charts.
People love his music for its ability to tackle social and political issues, and his lyrics are deep and thoughtful, only trumped by his powerful voice and raw emotion. The music he creates speaks to listeners on so many different levels, capturing the nuances of love and loss as well as social struggles. This truly sets him apart from the typical pop artist found on the streets today, which explains why he has hordes of devoted fans.
When he performs, he always does so to sold out stadiums and amphitheaters, and fans really love his ability to connect with audiences, and this tour, titled Unreal Unearth after his latest album of the same name to be released later in the year, is shaping up to be even better than anything he has done before. With new music already released in the form of the EP Eat Your Young, which has three brand new tracks, this marks the first time he has released new music since his sophomore album, Wasteland, Baby! There is no denying his influence on the music business, and his legacy will continue to motivate new generations of artists.
Don't miss out on this once-in-a-lifetime opportunity to catch Hozier live at one of the most iconic locations in North America. You will honestly experience brilliance unfold in front of your eyes while also enjoying some of the most spectacular creature comforts that the venue has to offer. Grab your tickets right now by smashing that "GET TICKETS" button up top, but be warned, fans have already started buying up all of the remaining tickets, so act now before it is too late.