Madison Square Garden | New York, New York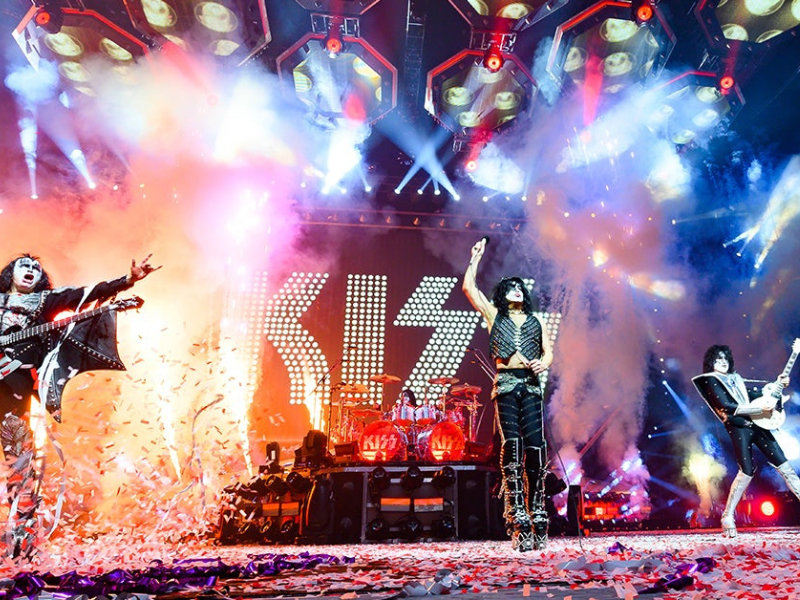 It's getting hot this winter because the historic rock band Kiss are ending their five decade-spanning career at Madison Square Garden. Kiss announced the final dates of their farewell tour earlier this year, and are set to hold the grand finale in New York. End of the Road World Tour has had the band traveling all over the world these past few years, and now they're finally ready to call it quits.
This monumental event is something rock fans cannot miss out on! Kiss is having a two-night stand in MSG, and this final event is going to be as spectacular as you can expect. Head to the show in Madison Square Garden on Friday, the 1st of December, 2023 to witness the final show of Kiss.
Secure your tickets to Kiss: End of the Road right here! Grab yours by clicking 'GET TICKETS'. Hurry up before they sell out!
"Kiss was born in New York City. On 23rd Street. Half a century ago. It will be a privilege and honor to finish touring at Madison Square Garden, 10 blocks and 50 years from where we first started," the band said as they spoke about their final show in Madison Square Garden. It may feel like a dream that the band's career is now coming to an end, but we're all glad they're bidding farewell with a highly anticipated live performance.
The End of the Road World Tour by Kiss has had fans feeling nostalgic for quite a while. It's going to be both awesome and melancholic seeing the band's final performance because this time, they're taking off the makeup. For good. Their decade spanning career as one of the world's most influential rock bands is now coming to an end. However, Kiss wants their legacy to live on. They're ending the show with a bang (maybe several bangs) when they perform in Madison Square Garden.
"Kiss is much more than a rock and roll band. The band and its fans are a tribe. It's humbling for me that we can be the magnet that brings people together. What we have with the fans is reciprocity. The fans are our oxygen, they are our blood. They make it possible for us to exist. This tour is a celebration of 40 years of that connection between Kiss and the fans," the band's frontman Paul Stanley said in the tour program.
This monumental tour marks the final moments of Kiss, so expect that they're going to put up the best show - and it's going to be absolutely unforgettable. Get ready to sing, dance, and rage along to all of the rock band's best songs as they perform the best hits from their entire discography. Experience blood-spitting, smoking guitars, shooting rockets, and pyrotechnics for the last time when Kiss lands in New York City on Friday, the 1st of December, 2023.
This may be your only chance to catch Kiss live in the world's most famous arena. Grab your tickets to this show! It's an opportunity that will never come again so, go ahead and click 'GET TICKETS' right now before tickets sell out!