Madison Square Garden | New York, New York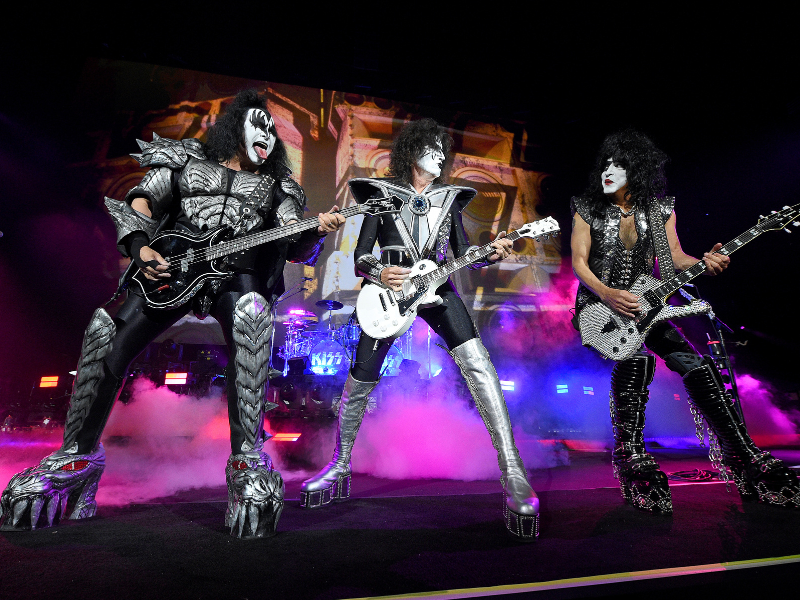 The biggest and wildest rock and roll concert of the year is about to drop in Madison Square Garden! KISS is bidding farewell to all their loyal fans in the End of the Road World Tour. The tour began in 2019, and is finally coming to an end this 2023. The most famous rock band in the world is holding their last ever show in the arena, and this monumental event is something you cannot miss out on.
Catch all of Kiss' best hits live as they perform on stage just like they did in the 70s. This is going to be an unforgettable live performance that will surely be the topic of history books to come. Kiss will hold their final performance at the Madison Square Garden after a 2-day run on Saturday, the 2nd of December, 2023.
Tickets to the End of the Road World Tour by Kiss are on sale right now. Hurry up and click 'GET TICKETS' before the show sells out.
Kiss is undeniably one of the biggest rock bands to ever exist. With a career spanning five decades, they've sold more than 75 million records worldwide including 30 Gold albums and 14 Platinum albums. They're one of the most influential rock bands of all time, and received a well-deserved spot on the Rock and Roll Hall of Fame. Everyone knows them for their wild shows, crazy style, and amazing rock music.
People haven't had enough of Kiss since they first formed in 1973. Decades later, they're still rocking stages with millions of fans from different generations coming to see them. Their rock songs have become timeless classics, and the instant you hear the start of "Beth," you know it's going to be a wild ride.
The band is extremely grateful for all the support they have received throughout their career; and they're astonished by how far they've come. To end their legacy, and as a way to leave their fans with an unforgettable experience, they started a global tour. The End of the Road World Tour is the band's way of thanking their fans for all the love they have shown throughout the years.
"Kiss has always marched to the beat of their own drum. It's amazing how a band like Kiss that started off innocently enough as just four guys off the streets of New York who wanted to put together the band they never saw onstage turned into a worldwide phenomenon. The fact that it actually worked beyond anyone's wildest dreams is amazing," the band's bassist and co-lead singer Gene Simmons said on the tour program.
Ending the tour with a bang, the band is having their last ever performance in their hometown. New York City, we hope you're ready because the biggest and baddest rock and roll concert you'll ever witness is coming live this winter! The band is closing off the End of the Road World Tour in Madison Square Garden for a two-night stand. The final concert will be held on Saturday, the 2nd of December, 2023, so mark your calendars for this date.
Grab your tickets to Kiss' final performance right here! Tickets are on sale right now, but they're selling fast. Hurry up and secure yours before it's too late!