Madison Square Garden | New York, New York
The rumors have been confirmed: legendary rock band Kiss take the End Of The Road tour across the world in 2019 in one big farewell celebration!! They're coming to the Madison Square Garden on Wednesday 27th March 2019 – be there! Tickets on sale NOW!!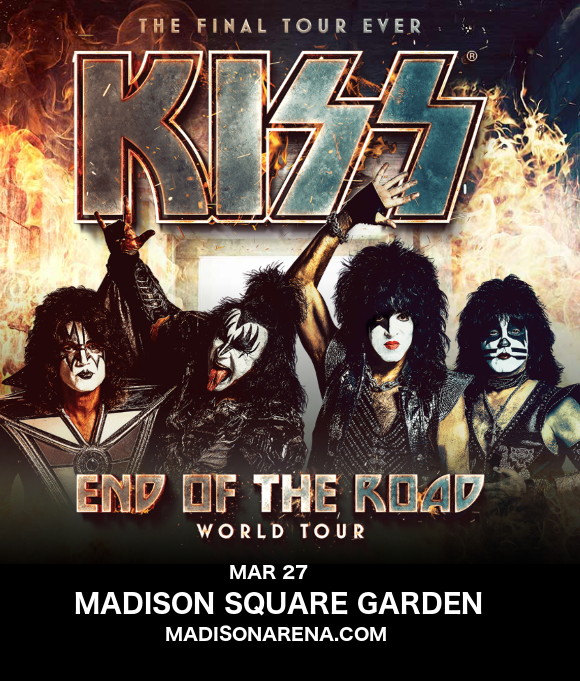 With a virtually unparalleled legacy behind them, Kiss are finally drawing their incredible career to a close with the largest tour they've ever done. However, fans will be pleased to know that while Paul Stanley will be calling it quits after this, it may not be the end for Kiss as a whole. "When a band or anything, a team, lasts 40 years, 50 years, the only way for it to continue is to evolve," the singer said in an interview. "That means in terms of personnel – otherwise, it's impossible. There are bands touring at this point with one or no original members and I have no problem with that, because it didn't happen overnight. It was a series of changes over years or decades. If someone were to say, 'Well, there's no original members in one of the versions of Yes,' I'd say, 'Who cares?' It sounds like Yes and the pedigree is Yes, so is it Yes? Yes!"
What are you waiting for?? Get your tickets to see Kiss NOW while they last!!