Madison Square Garden | New York, New York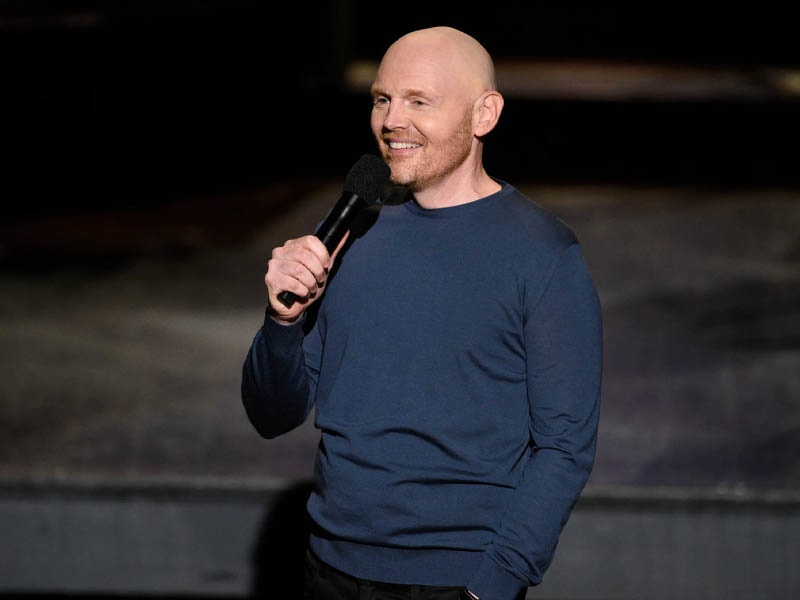 You either love him or hate him. He's the "loud guy in the bar," and he makes no apologies. Bill Burr doesn't care for political correctness and is damn proud of it. The highly acclaimed comedian is not the typical stand-up comic you will find on social media today! If you consider yourself a fan of laughter, then you better be counting the days right now! On Friday, 10th November 2023, the sensational Bill Burr is arriving in town! The man has many talents, but his most incredible skill has always been making people laugh! Watch Bill Burr as he delivers his award-winning humor at the Madison Square Garden! The F is for Family star has an excellent knack for storytelling and hilarious anecdotes! He's not the "undisputed heavyweight champ of rage-fueled humor" for nothing! So score tickets now to catch the illustrious comedian, writer, and actor Bill Burr as he delivers his stand-up set at the New York Comedy Festival in Madison Square Garden!
He's the O.G. he's been making his rounds since 1992. For sure, during the time of wokeness, Bill Bur is here to deliver jaw-dropping bits and make you laugh at the same time. He's virtually fearless and is not afraid of getting canceled. If you have a taste for raw, unapologetic humor, this is the best stand-up show to catch this fall season!
You may know Bill Burr for his incredible work with F Is for Family. The Netflix animated sitcom was co-written by Burr. He also provided the voice for the lead character, Frank X. Burr had also done exemplary work in Chappelle's Show, Breaking Bad, The Mandalorian, and The King of Staten Island. Aside from his writing and acting work, Burr is pretty much a phenomenal stand-up comedian. His 2019 special Paper Tiger earned a Grammy nomination. Meanwhile, the comedy series Immoral Compass has also made a Primetime Emmy nomination. Just a few years ago, Rolling Stone ranked him number 17 on their 50 Best Stand-up Comics of All Time.
With his amazing achievements, there is no question why the prestigious New York Comedy Festival has selected Bill Burr as one of its headliners. The annual laugh fest takes over New York City, showcasing iconic comedians across several venues, usually lasting for a week. This fall, the New York Comedy Festival runs from November 3 to 12 and will present 23 comedians in eight venues. The festival is anticipated to add more venues soon as the shows are in great demand!
Lucky for Bill Burr fans, you can catch your favorite stand-up comedian at the incredible Madison Square Garden. The multi-purpose arena is one of the most famous venues in the world and has a long history of hosting the city's most exciting shows.
This is your chance to see Bill Burr deliver his latest stand-up set at one of the world's top arenas, the Madison Square Garden! Catch him at the New York Comedy Festival on Friday, 10th November 2023! Tickets to his show are now available through the Get Tickets link!