Madison Square Garden | New York, New York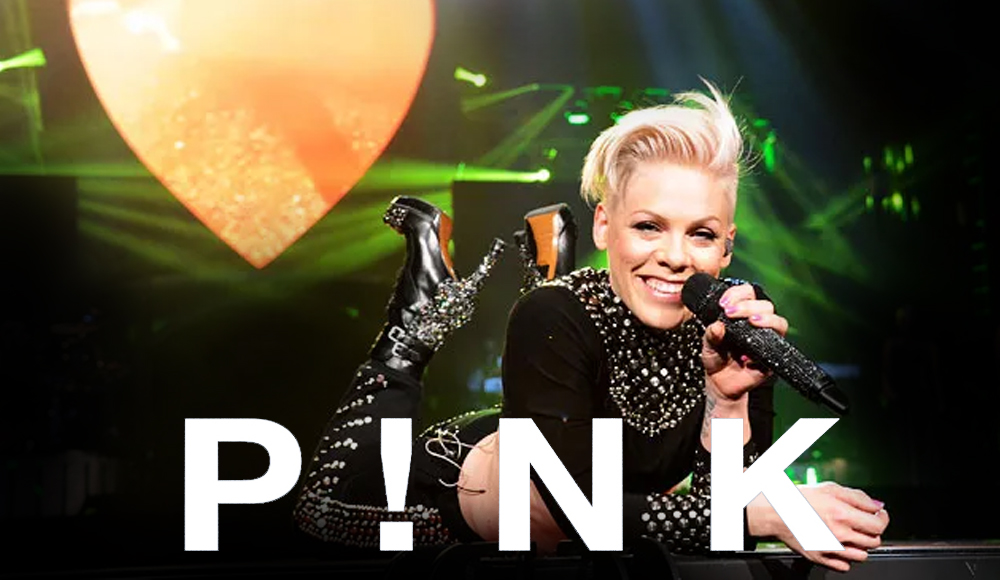 With a new chart-topping album up her sleeve, one of the Greatest Women in Music is making her massive tour comeback. As "Trustfall" continues to soar global airwaves, P!NK is kicking off her very own Trusfall Tour in full swing. Bringing along special guests Grouplove and KidCutUp, the award-winning singer-songwriter is bound to serve a slayin' night at Madison Square Garden on Sunday, November 5th of this fall. Produced by Live Nation, Pink is definitely stoked to share "the album I'm most proud of" live on stage. You'll surely need a handful of tissues and dance shoes as every P!NK show gets emotional and wild! As her most vulnerable and thrilling work to date, her newest hit singles "Never Gonna Not Dance Again" and "TRUSTFALL" perfectly depict Pink's exploration of life's highs and lows. Get ready to witness her newest emotional bangers and greatest hits at the TRUSTFALL Tour by booking your tickets now!
With over 130 million records sold globally, P!NK is highly regarded as one of the Greatest Women In Music, ranked at #10 by VH1. With a slew of awards including 3 Grammys, across 131 wins and a total of 215 nominations throughout her career, she's definitely a woman who's slayed the industry by storm. She's 'F*ckn' Perfect!
Fresh from the release of her 9th studio album, TRUSTFALL, the iconic singer-songwriter is taking her deeply emotional and exhilarating craft to the live stage. "This might be the album I'm most proud of," P!NK shares in a statement. "Get in your coziest pair of sweats, grab yourself an hour of self-care, and start on track one. Two ingredients needed: tissues and dance shoes."
Sharing tissues and dance shoes as essentials to get through her newest record, its matching TRUSTFALL Tour is bound to be an emotional ride as Pink sets her soaring vocals back on stage. Oh, you know it! We've all cried to "Fuckin' Perfect", "Blow Me (One Last Kiss)", and "Just Give Me a Reason" back in the day... While rockin' it all out to "So What" and "Raise Your Glass".
With a new set of vulnerable, brave, and exhilarating lyrical masterpieces in TRUSTFALL, fans are in for one heck of a ride as everyone sings their hearts out at Pink's shows.
"My album is a piece of me, and I think that I am an example of how you can live authentically and fearlessly, in ways," she told Good Morning America about her new LP.
P!NK's music always reflected personal struggles, social topics, inclusivity, and freedom. As a master of telling stories that strike every inch that the world feels, she shares with Variety that she "wanted to find a way back to the truth and the authentic feelings", citing why "When I Get There" as her album opener was a means to tell everyone that she's getting you to sit down and "talk about real stuff."
Now, it definitely is getting real - you're bound to witness P!NK's death-defying feats as she pours her heart and soul out to every track. From 360-degree flying stunts across the stadium down to her intimate piano-driven performances, she surely knows how to deliver a show.
As she takes TRUSTFALL to Madison Square Garden, get your tissues and dance shoes ready for a night that's bound to send all the feels right through your veins. Every teardrop counts! As she flips the switch and invites everyone to rock out to her anthems, get ready to jump and cheer in celebration.
Book your tickets now!