Madison Square Garden | New York, New York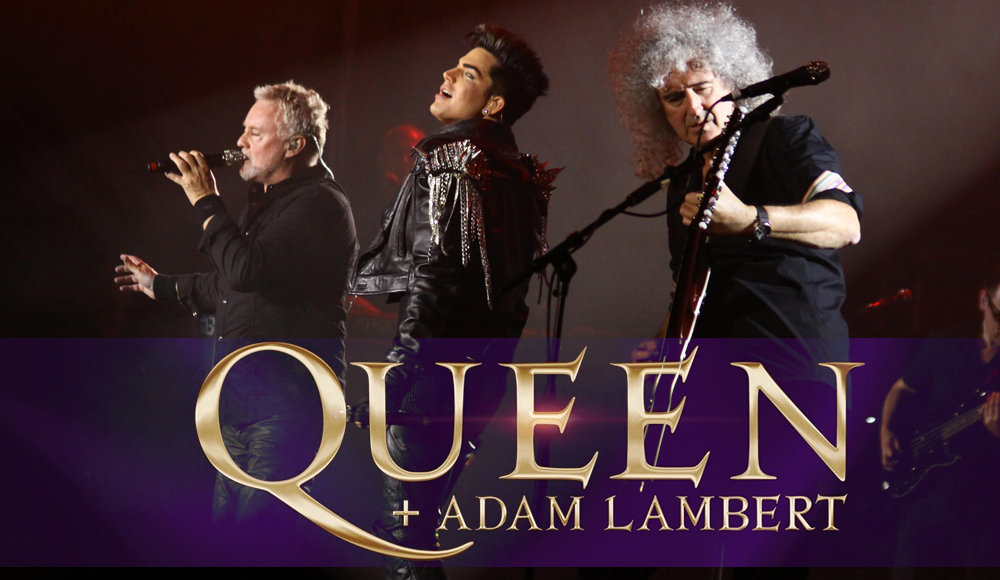 Launching their acclaimed Rhapsody Tour back in 2019 to the nation's acclaim, Queen and Adam Lambert are heading right back on stage to rock it all out. Produced by Live Nation, the band is extending its North American trek this fall as it continues to expand the tour into 2024. Touring with the band since 2014, Adam Lambert is set to participate in Queen's most ambitious show yet - with the band's legendary catalog as the centerpiece. From megahits "Bohemian Rhapsody" and "Somebody to Love" to massive crowd favorites "Don't Stop Me Now" and "Under Pressure", it's bound to be an explosive production as Lambert takes his soaring vocals on a "very live" tour. Part of the trek is a special stop at Madison Square Garden on Friday, 13th of October as Queen shakes up the crowd. Get ready to get on your feet as everyone's definitely gonna get wild. Tickets are selling out fast! Bag your chance to witness this legendary show by hitting the "get tickets" button as fast as you can!
As one of the world's greatest rock bands to exist, without a doubt, you've rocked hard to Queen's astounding catalog of hits. Keeping its legendary music alive and kicking, Queen is hitting the stage with Adam Lambert for an extended run of its acclaimed Rhapsody Tour. Inspiring and rocking generations and generations to come, Queen's music is here to stay.
"The entire production evolves around the songs," Brian May shares. "We have a lot of hits, but there's a lot of deeper stuff that people would love to hear. … We put (different songs) in to stimulate ourselves and it's also nice for the audience. We're never playing to click tracks or backing tracks. It's just us and the three great musicians with us. It's all very free, very dangerous and very live," the man added, cited from a feature in USA Today.
With a roster of megahits and unforgettable crowd favorites including "Bohemian Rhapsody", "Somebody to Love", "These Are the Days of Our Lives", "Don't Stop Me Now", "Under Pressure", "We Are the Champions", and so forth, audiences are in for big surprises in an elevated production. Switching things up, its music remains to be the prime centerpiece.
Queen's legendary hits are driven by the late Freddie Mercury's soaring vocals, something that poses a challenge to Adam Lambert's already-powerful pipes. He cites "Who Wants to Live Forever", "The Show Must Go On", and "Another One Bites the Dust" as challenging songs with sweet sposts that test his capabilities. Whatever it takes, he pays great justice and homage while serving his own touch of showmanship to every Queen show.
As they hop back on tour, they're jet-set on delivering an elevated version of their Rhapsody Tour which first made headlines back in 2019. "It's evolved, is the way I would say it. I was tempted to call this 'The revved up Rhapsody tour' because it's a little different from the way you saw it last time," May told Reuters in an interview.
Promising a 150-minute setlist of Queen's biggest hits and crowd-favorite classics, they assure a show with more depth, "It won't be the same as people saw before," said Taylor.
Tickets are selling out hot! Make sure to mark your spots at Queen's legendary Rhapsody Tour at Madison Square Garden by booking your tickets now!