Madison Square Garden | New York, New York
The Postal Service and Death Cab for Cutie always sets the bar very high, but this time they're blowing through the roof and getting to a whole new level of AWESOMNESS. You can expect to be thoroughly entertained at Madison Square Garden, NY, on September 20th, 2023, when they perform "Get Up" and "Transatlanticism" for the albums' twentieth anniversaries. Trust us when we tell you, this will be the best night of your life, but you have to secure your tickets now. We all know they sell out very quickly, but luckily, you can grab the best seats in the house right here and now.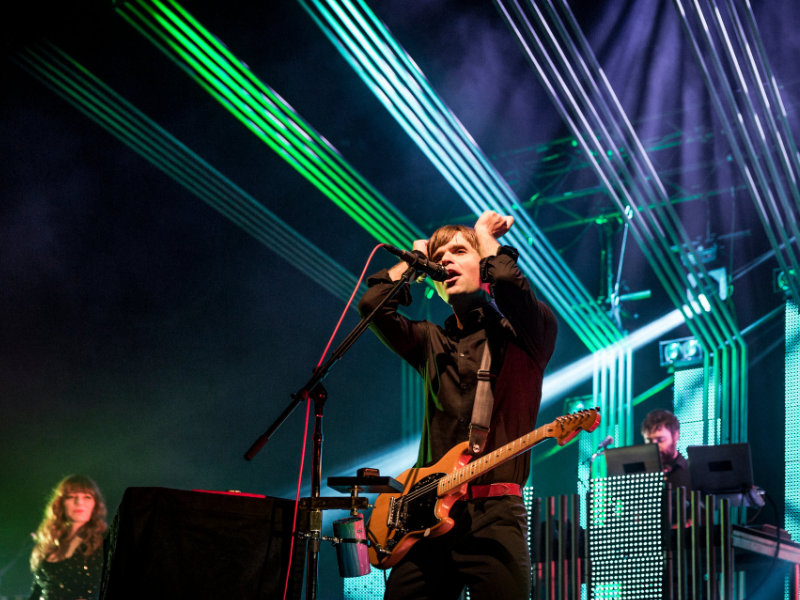 For the 20th anniversaries of their respective albums "Give Up" and "Tansatlanticism," "The Postal Service" and "Death Cab for Cutie" have announced a new co-headlining tour. With this tour, "The Postal Service" will make their first live appearance in over a decade, and they plan to make it count by playing their albums in their entirety for all the fans. Benjamin Gibbard the co-founder, of both bands will pull double duty by playing for both bands and what a treat that will be.
"I know for a fact I will never have a year again like 2003," Gibbard said in a press release. "The Postal Service record came out; "transatlanticism" came out." "These two records will be on my tombstone, and I'm totally fine with that." "I've never had a more creatively inspired year."
The critical consensus remains that "Give Up" is one of the best albums of its genre, and that album was certified platinum. Michaelangelo Matos of "Rolling Stone" described the album as "a cuddly little new wave reverie," and "Give Up" was placed at position number 104 on Pitchfork's list of the 200 best albums of the 2000s. Critics also had very high praise for "Transatlanticism." Uncut hailed "Transatlanticism" as "a record of rare beauty and poise," and NPR counted it among the decade's top fifty albums in 2011.
It's one thing to listen to these two amazing albums, and quite another to hear the recording artists perform them live. An event this rare will only come around once and so tickets will sell out very quickly. To avoid disappointment, be sure to grab yours right here and now before it is too late.