Madison Square Garden | New York, New York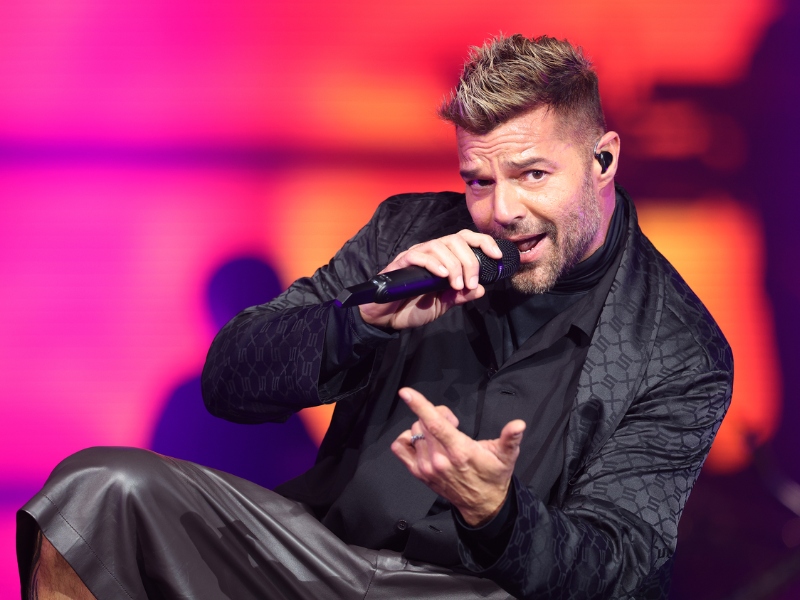 The best pop veterans are banding together for the ultimate collaboration of the century! Enrique Iglesias, Pitbull and Ricky Martin are stopping by the Madison Square Garden on October 26th for a buzzin' experience! As part of their "The Trilogy Tour," the King of Latin Pop, Mr. Worldwide and Supernova will team up for a fresh series of concerts that is set to kick off this fall. Listen to not just one, not two, but three sets brimming with fire hits that have touched the hearts of fans around the world. Jam to familiar singles like the joint track "I Like It" as well as Ricky Martin's "La Vida Loca" in this performance that everyone's gushing about! Let's all party amigos, because New York is where the magic happens! The only destination you should be heading for is the World's Most Famous Arena as the stage boasts the latest technology when it comes to offering premium lighting effects and sounds. Don't think twice - treat yourself and your friends to a fun Thursday eve filled with the sickest beats! Buy your tickets now!
Multigenerational pop icons Enrique Iglesias, Pitbull and Ricky Martin are scheduled to perform at the Madison Square Garden on October 26th for their immobilizing "The Trilogy Tour."
The nineteen-city trek that is presented by Live Nation begins on October 14th in Washington DC, visiting other major cities like Boston, Chicago, New York, Chicago, Detroit and many more before concluding at Vancouver.
Further confirming the announcement, Pitbull shared in a recent post that it's "a true honor to tour with Enrique and Ricky, two music icons who have shattered global music boundaries and paved the way for artists like myself. We're thrilled to bring The Trilogy tour to audiences around the world and give our fans the Trilogy experience they've been waiting for."
Meanwhile, the other two performers also expressed their equal excitement in similar news releases with Martin mentioning, "returning to the stage with Enrique and now joining forces with Pitbull is truly thrilling. This tour will be an exhilarating celebration from start to finish. Get ready for an epic party!" Iglesias adds that he is incredibly excited to be going on tour with his friends, continuing to share, "I am incredibly excited to tour with my friends Pitbull and Ricky. The Trilogy Tour will be an amazing experience for ALL of our fans. It's going to be a once-in-a-lifetime tour.
Although the official setlist is yet to be revealed, viewers can expect the artists' top hits throughout their careers which feature varying sub-genres that include reggaeton, dance, salsa pop, and electronic music influences backed by the cutting-edge effects of the Madison Square Garden's iconic stage.
For those looking to get an upgrade for their coveted tickets, "The Trilogy Tour" will be offering an array of VIP packages and experiences, which include access to the pre-show VIP lounge, an exclusive VIP tour poster, specially designed VIP gift items, and more.
The World's Most Famous Arena, found in New York City, is dedicated to giving everyone an unmatchable viewing experience that will go beyond your expectations! The venue is never behind when it comes to the most in-demand events in midtown Manhattan, cementing its reputation as the best venue to see these icons.
Purchase your tickets today by hitting the "Get Tickets" link above!